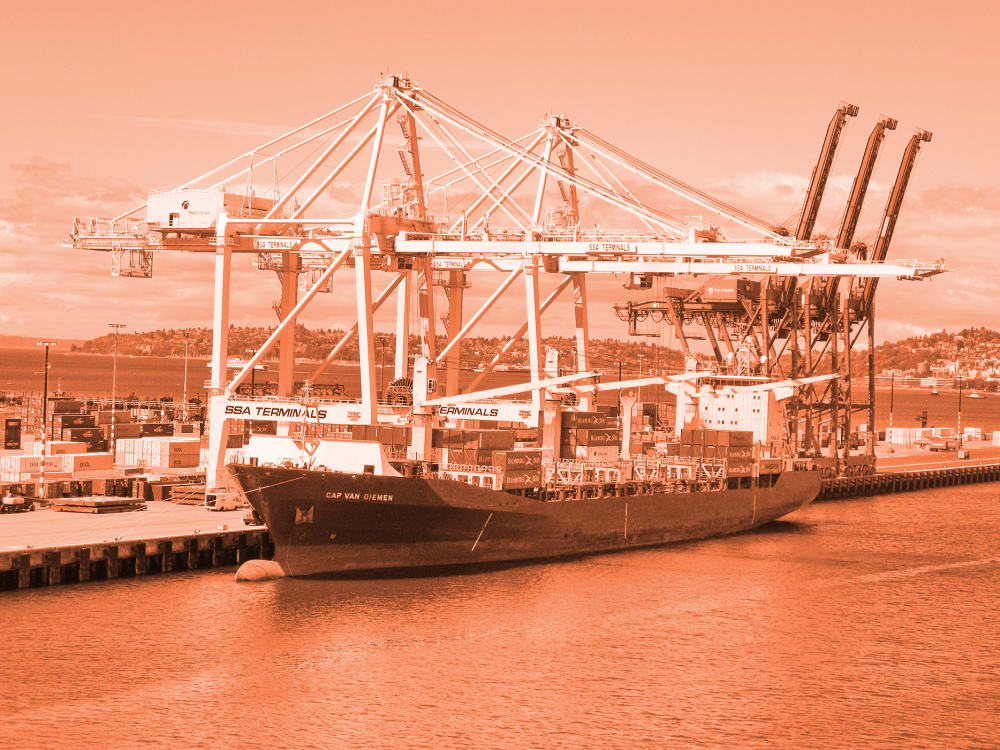 posted
10th
November
2023
Posted

3 weeks ago
By

GS Verde Group
Rolled out in October, the EU's new Carbon Border Adjustment Mechanism (CBAM) - which will gradually ratchet up over the next 3 years - aims to deter the use of higher-carbon steel and other goods with highly embedded climate damaging emissions from being imported into the EU.

CBAM brings with it a few changes and may have noticeable effects on your business.

How Will CBAM Impact Your Business?
Any UK Company which includes iron and steel products, fertilisers, hydrogen, cement, aluminium, and electricity in any of their goods will now have to declare them.

During this transitional period, importers of goods falling within these new rules will only have to report greenhouse gas emissions (GHG) embedded in their imports - but companies failing to do so will face fines.

Starting in 2026 however, importers will need to declare each year the quantity of goods imported into the EU in the preceding year and their embedded GHG. They will also be required to purchase CBAM certificates.

Change 2: New EU VAT Requirements Due
From January 2025, EU VAT rules will require businesses providing services - even electronically/online from another country - to pay tax on those services where the customer resides. How may these new requirements impact your business?

• Companies may need to investigate the rules applicable in the jurisdictions of their customers regarding potential reduced rates or exemptions.
• Potential additional obligations to register for VAT purposes in all EU member states where attendees of the event are located.
• Need to investigate the potential implications of these changes for commercial agreements, customer boarding processes and invoicing procedures.

Change 3: The UK Will Retain The EU's CE Mark
Companies will be able to choose whether to use either the UKCA or the CE mark when selling products in Great Britain. Post-Brexit, the safety marking had been expected to be replaced by a new UKCA (UK Conformity Assessed) mark for goods sold in Great Britain. Despite this, the UK has stated that it will retain the EU's product safety mark indefinitely.

The list for covered products does not include every category of regulated product. This has created huge uncertainty for key product sectors including construction, rail products, marine products, and others.

Moreover, the indefinite extension of CE mark recognition does not cover medical devices nor IVDs - with an extension for these products only until 2028 and 2030 respectively.

How To Prepare and Comply with New Regulations
For your business to achieve a smooth transition and minimize disruption, you should start preparing by:
• Ensuring you understand the emissions throughout your supply chain to meet these standards now expected of corporate entities and undertake a supply chain review.
• Reviewing your current way of calculating greenhouse gas emissions.
• Developing a roadmap for preparation to CBAM reporting.
To ensure that you are undertaking the above with confidence that are you complying with new regulations, seeking out reliable, expert advice is crucial.


The commercial team at GS Verde Law can advise on and support businesses on a wide range of complex commercial agreements, supply arrangements, and cross-border distribution agreements and transitional service agreements, so your business can always remain compliant and continue running smoothly through this period of transition.

Contact one of our legal experts for assistance with matters relating to preparation and compliance with new EU regulations here.